What our customers are saying...
"Thank You David,
I appreciate the seamless transaction. I will keep a eye on your website for any other possible properties for myself or clients. Again if you have further properties in Mohave Valley or Havasu come up please let me know."

 -Tony from California

"Received my paperwork. Woo-HOOO!! 💃💃💃 My son is a PROPERTY OWNER!
Thanks for an easier-than-I-thought process. I will be using your service when it's time again."

– Mac from California

"Thank you sir… This has been a real first class experience. I'll be watching your site for other opportunities in or around Albuquerque.
Thanks for all your help."

– Jimmy from New Mexico

"Thank you, Everything is good!"

– Kevin from California

"Outstanding, Much appreciated"

– Steve from Arizona

Thanks for making this as painless as real estate can be!

– Steve from Colorado

"Thank you"

– Sue from Michigan

"Thank you again, Mahalo for the pono aina, I love it, absolutely stunning desert land."

– Stella from California

"Thank You David"

– Roger from Nevada

"Thanks so much for helping me get through this process and making it so easy."

– Russel from Colorado

"We appreciate all you do for us. Thanks."

– Jessica from Arizona

"Thank you Sir"

– Steve from Oklahoma

"I appreciate all the details!  I looked at the Otero County property yesterday and am quite happy with it. Thanks again!"

– Mike from Colorado

"That's great David, thank you so much!!!!!"

– Troy from California
About
Buying Land:
At Deed Ventures, we believe in providing land buyers with great service and fair prices. Buying land should be a simple process and we strive to make it simple for our customers. We believe that when you buy land, you should be able to build equity and fulfill your needs simultaneously (whether buying land to off-road on or a property to build on).
To make our properties more financially accessible, we often offer owner financing or lease option arrangements. If you find a property you would like to buy, feel free to ask about financing options.
Selling Land:
At Deed Ventures, we know that selling land can be an emotional or stressful experience. We strive to provide the best experience possible in the quickest time frame possible to sellers. Our goal is to help sellers have a smile on their face and funds in their wallet as seamlessly as possible.
About Deed Ventures LLC: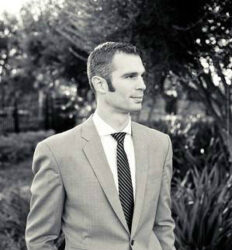 Deed Ventures LLC is a professional investment firm focused on finding and investing in vacant land parcels with the goal of providing quick and efficient liquidity to sellers and providing affordable land ownership solutions to buyers via seller financing or purchase options while improving property usage, zoning, or subdivisions.
Deed Ventures was founded by David Clive who has led negotiations for many real estate and financing transactions totaling in the millions of dollars.